Advanced Materials: Going Beyond ABS and PLA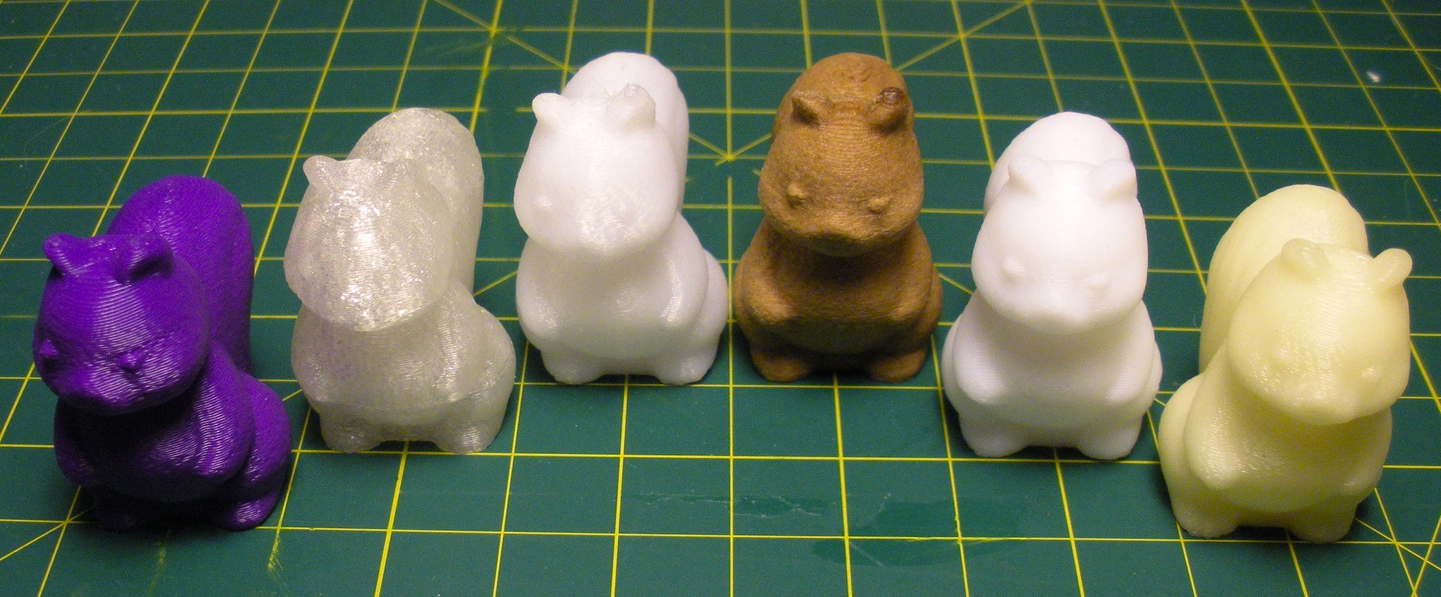 A few months ago I was having a discussion with a friend about what was going to come along in 2013 for desktop 3D printing and he predicted that 2013 would be the year of materials. Thus far he is once again being proven to have his finger on the pulse. The past 6 months have seen multiple new filaments come to market. These filaments are not just experimental filaments that are fun to play around with but are actual working thermoplastics with properties that add new possibilities to our prints.
Join us for our March meeting, where we will discuss some of these new filaments, how to print with them, and why you would want to. This is your chance to find out more about the cool properties of Laywoo-d3 and the resilience of Taulman 618. This meeting is free and open to the public. We will be meeting at AS220 Labs as usual and will be getting started around 7pm on Wednesday March 13, 2013.