December 2014 Meeting: Holiday Party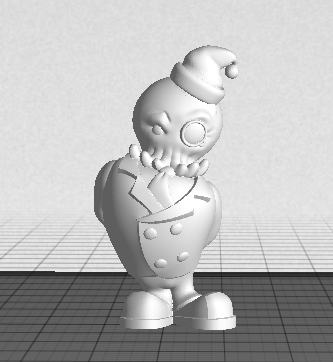 It's time for our yearly holiday party! We will again be printing ornaments and showcasing holiday themed projects. This is a great time to come hang out and meet the 3DPPVD crew. Whether you are a first-timer or a veteran, this is sure to be a great time. As always, the event is free and open to the public. Since this is a party we encourage you to bring a holiday snack to share with everyone (last year's mulled wine was a huge hit).
We are also holding a 3D printed ornament contest. Submit your original design by Tuesday (12/9/14) for a chance to win a spool of clear PLA filament – perfect for printing your holiday snow-like ornaments. The winner will be announced at the meeting on Wednesday (12/10/14) and must attend this or an upcoming meeting to claim their prize (sorry out-of-towners).
The meeting will be in Ocean State Maker Mill's new space on the third floor of the 80 Fountain Street Mill (80 Fountain St, Pawtucket, RI). We will kick off on Wednesday 12/10/14 at 7pm and will keep the party going for many hours. We hope you all can join us to celebrate another great year of 3DPPVD.