February Meeting: The Battle Continues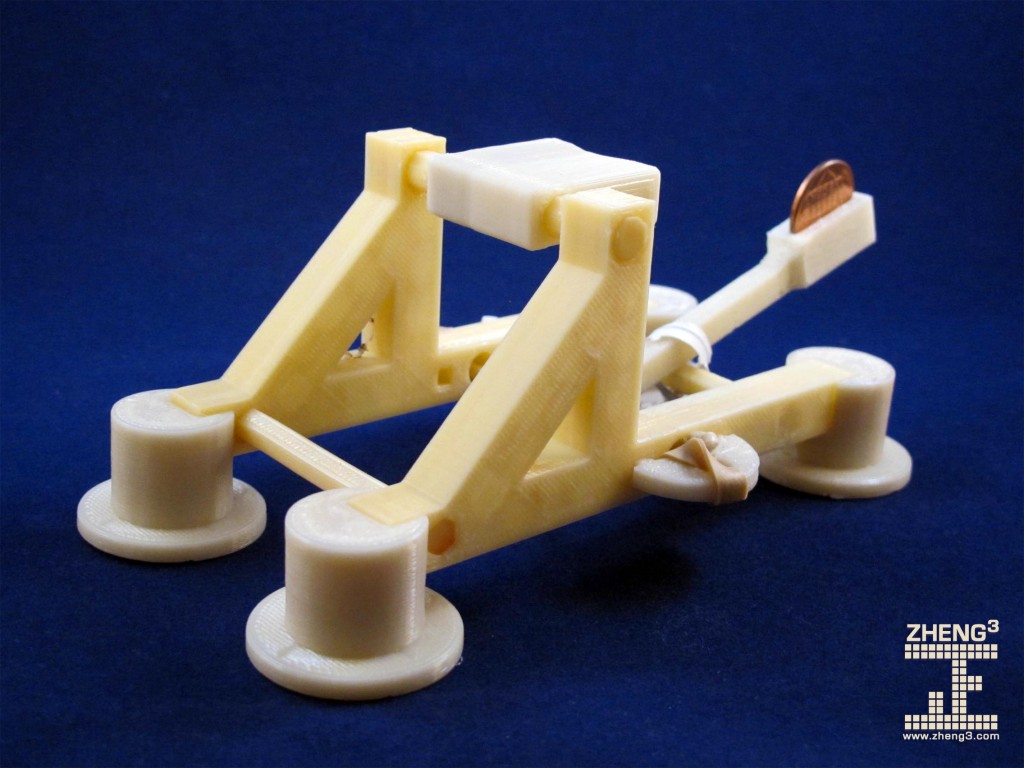 February is here and love is in the air…. and so are pennies! This month we are going to have a little fun and bring back one of our most talked-about events from the past: Seej. Seej is a table top game played with 3D printed catapults, blocks, and flags. Pennies are hurled across a table in an attempt to knock down your opponents' flags. We last had a Seej battle in November of 2013, and many of you have been demanding its return. Feel free to bring your own catapults to battle (we will provide a couple sets).
If you are more of a lover than a fighter – don't worry, we will have a safe zone where we can enjoy our typical 3D printing banter and you can find out more about OSMM. We will kick things off at 7pm on Wednesday, February 11th, and as usual, this event is totally free and open to the public. If you've never joined us before, this is a great night to come hang out, have some fun, and meet the crew!