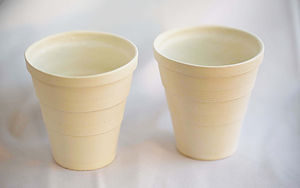 Photo credit Sharemelon.com
Ocean State Maker Mill's newest member, Yongjae Kim, will join us as speaker for our October monthly meeting on Wednesday, October 12.  Yongjae is Founder and Creative Director of Sharemelon – a design group working within the Hope Artiste Village in Pawtucket.
Yongjae's work features ceramics slipcasting, (in which 3D printed designs are used to help create original artwork).  Yongjae and Sharemelon also do screenprinting, photography and more.
As always, this meeting is free and open to the public. Doors will open at 7pm at 80 Fountain Street, #318, Pawtucket, RI.  For those familiar with both of our workshop areas, we will be meeting in the upstairs space.  Discussion will start about 7:30pm.  Hope to see you there!