March 2019 Meeting: FARO 3D Scanning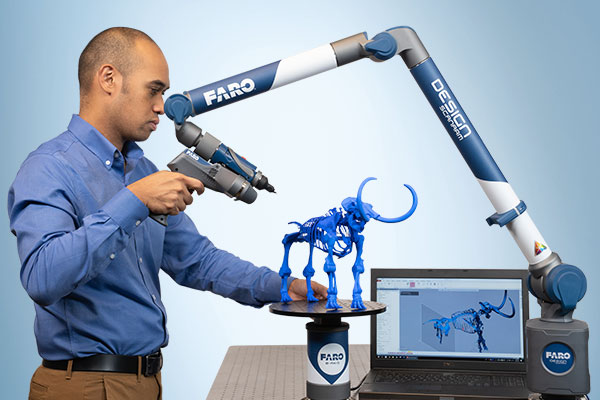 We have had a few talks in the past about 3D scanning using low cost handheld solutions, now it's time to go pro. Join us on Wednesday, March 13th as Chris Wilczewski, a Design Account Manager for FARO Technologies shares with us a demo of one of their premier products: the
FARO Design Scan Arm 2.5C with 8 Axis Turntable.
3D scanning pared with 3D printing is a great way to recreate an existing item that you need to copy or modify but might not have the original design for. While low-cost 3D printers have become good enough to rival many of their expensive professional counterparts, 3D scanning is still best left to the pros as consumer level scanners often produce a less than optimal scan quality.
This meeting is free and open to everyone. Doors will open at 7PM at Ocean State Maker Mill with the presentation starting shortly after.