Make The World: Prosthetics Build Party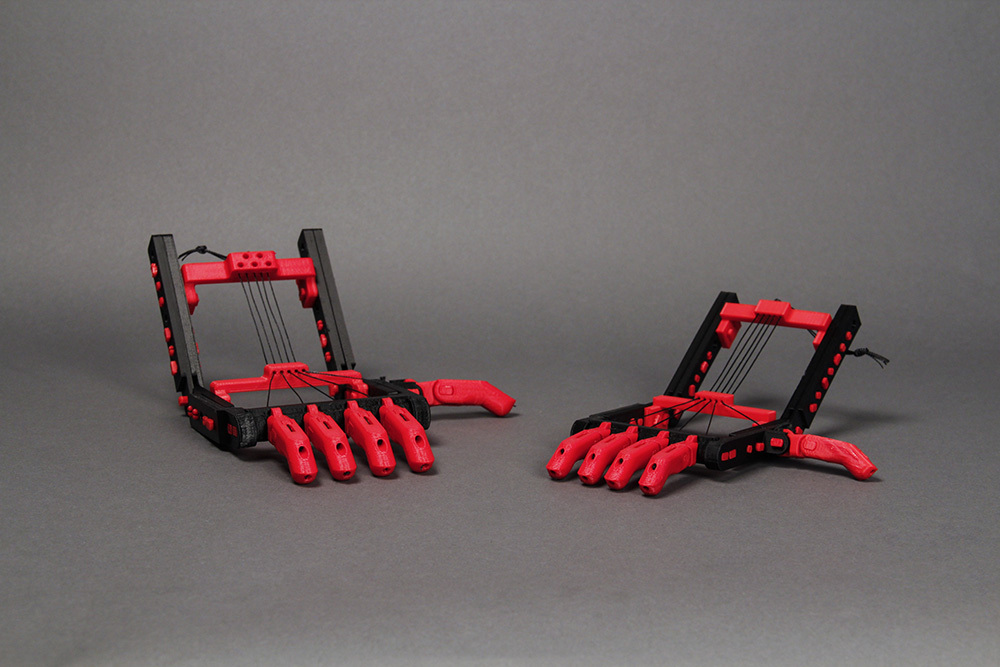 As we reported last week, Adafruit, has helping organize a month long initiative to improve the functionality and production of 3D printed prosthetics. Every Friday this month, they will be hosting a Google hangout to show progress from the community and answer questions from those getting involved.
One of the main projects that has been adopted for helping those in need has been the Robohand project. There are numerous community members who are working on improving the design, including Michael Curry, who has designed a fully printable model without the need for any extra hardware.
On Friday, October 25th, 3DP PVD will be hosting a build party to bring together printers from around the region to help create these devices for those in need. We are working with other groups who are finding little heroes who are looking to become superheroes with their new mechanical hands!
If you have a 3D printer and would like to join us to help create these devices, come to AS220 Labs in downtown Providence, RI starting at 6pm on Friday October 25th. If you know a child who might benefit from one of these devices we would love to have them join us so we can fit them during the event. Please contact us at info@3dppvd.org if you would like to join us or would like to help us out in anyway.
To find out more about these projects check out the links and video bellow.
The Lucky Fin project is helping parents of children with congenital hand anomalies.