July 2015 Meeting: 3 Great Years Of 3DPPVD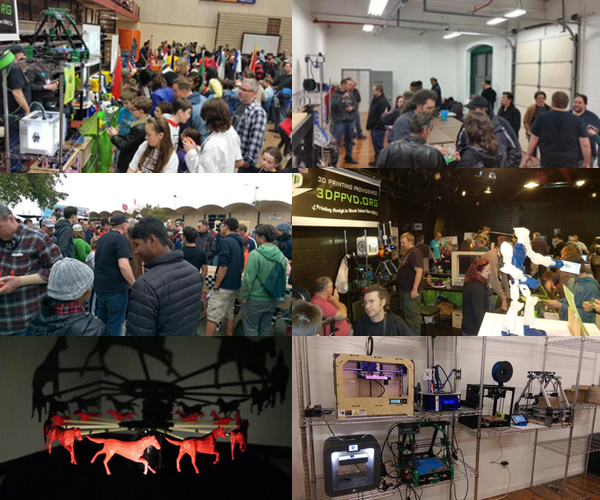 We formed 3DPPVD as a way to bring people who were interested in 3D printing in Rhode Island together. Now, three years later, we have accomplished more than we could have hoped for and continue looking into the future. In the past year we have shown at three Maker Faires from coast to coast, and multiple events here in Rhode Island. Our core members formed Ocean State Maker Mill, the only members-run makerspace in Rhode Island where we continue working on new amazing projects. We created the Moat Boat Paddle Battle, which debuted at Bay Area Maker Faire, and is poised to become a regular fixture of Maker Faires across the country. 3DPPVD's founder Matt Stultz has become the 3D Printing lead for Make Magazine, and 4 of our members will participate in this year's annual Make 3D Printer Shootout.
It's a year to celebrate, and this Wednesday July 8th, we will do just that! Join us at 7pm at Ocean State Maker Mill (80 Fountain St, Pawtucket, RI) to commemorate the past three years of 3DPPVD and help us plan the next year to come. This event is free and open to everyone. We will have cake and some refreshments – and while it's not required for anyone to bring anything, feel free to bring snacks, beer, soda, or other goodies to share. If you have printed anything super cool and want to show it off to the group, please bring that along too!